Our Pipeline at a Glance
22
Compounds in
Development
In the Pipeline
X
Cancer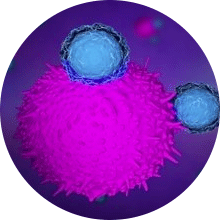 JW's vision in anti-cancer therapies is to change the paradigm of cancer treatment and improve the quality of life for cancer patients.
To this end, JW is focusing on the research and development of targeted anticancer and immune cell therapies.
Beginning with the first development of dendritic cell-based immune cell therapies in metastatic renal cell carcinoma, JW has increased its understanding of immuno-oncology through differentiated clinical development programs for a variety of carcinomas.
JW is also continuing to research biomarkers to predict which patients will benefit the most from anticancer and immune cell therapies.
In addition to the immuno-oncology portfolio, JW is investigating the signaling mechanisms involved in cancer development and developing a cancer treatment portfolio, specifically targeting Wnt and STAT signaling systems.
X
Cardiovascular system and metabolic diseases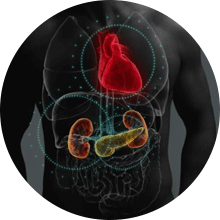 Cardiovascular disease includes any disease related to the heart or blood vessels.
JW is looking for a treatment that can improve cardiovascular management, focusing on hyperlipidemia and hypertension for patients who are threatened with life due to cardiovascular and metabolic diseases.
JW is also committed to ultimately improving quality of life and addressing unmet medical needs.
Livalo (component name pitavastatin) has been shown to be a safe treatment without the risk of diabetes, as it not only lowers the incidence of major cardiac events but also improves blood glucose control in clinical trials in Korean patients with acute infarction.
In addition, JW is developing various fixed-dose combination products using its technology to allow the patients with hyperlipidemia and hypertension to take the necessary drugs at once, and to increase the convenience of administration.
X
Immunological disease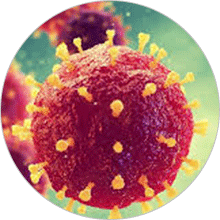 JW continues to develop its expertise in immunology and is striving to develop innovative medicines for patients with diseases such as atopy, gout, asthma and idiopathic pulmonary fibrosis.
JW's goal is to develop treatments that act on the molecular level to solve the root causes of chronic inflammatory diseases not managed by conventional symptom-relieving therapies.
X
Regenerative medicine
Regenerative medicine is the field of medicine that replaces or regenerates human cells, tissues and organs to restore their original function.
JW's goal is to regenerate damaged areas by activating the body's own recovery mechanisms of previously unrecoverable tissues and organs.
JW is particularly interested in Wnt signals, which are involved in stem cell growth, differentiation and related signaling pathways, and is working on the development of therapeutics applicable to hair follicle regeneration, muscle and brain diseases, etc.
X
Rare Diseases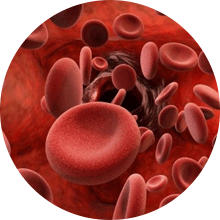 Rare disease is defined as a disease in which rare population is less than 20,000 or difficult to diagnose due to rare disease management law.
JW is working to develop effective therapies for patients with rare diseases including hemophilia.
X
Eye diseases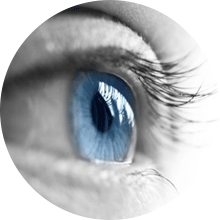 Vision decline is a major health and social problem affecting more than one billion people around the world. Potentially limiting social interaction and independence, it affects patients' ability to work and leads to the development of depression and anxiety.
JW is currently working on the discovery of new therapies for the treatment of diseases such as age-related macular degeneration (AMD) and allergic conjunctivitis (AC) based on molecular-level mechanisms.
X
Diagnose
JWBS-R001, Phase 1
Novel biomarker for sepsis diagnosis
WRS, Tryptophanyl tRNA synthetase (53KDa)
Rapidly secret upon infection to prime innate immunity
WRS is a reliable, specific and sensitive biomarker for sepsis
(Ahn YH et al., Nature Microbiology, 2016)
POCT
Central lab quality at the point of care.
Quantitative measurement of 6 analyses in parallel.
A fully automatic immunoassay analyzer with chemiluminescence technology.
The data within less than 20 minutes.
Patent
Composition and method for detecting a diagnostic marker for sepsis using tryptophanyl-tRNA synthetase (2016. 03. 02)
Antibodies specifically binding to WRS protein and uses thereof (2019. 07. 18)
---
JWBS-R002, Preclinical
Novel biomarker for pancreatic cancer diagnosis
CFB, Complement factor B (93KDa)
A combination of CFB and CA19-9 improved diagnostic accuracy of pancreatic cancer
The world's first multi-biomarker diagnostic kit with which pancreatic cancer.
Patent
Kit comprising antibody specifically binding to complement factor b protein and antibody specifically binding to carbohydrate antigen 19-9 protein for diagnosing pancreatic cancer (2014. 05. 12)
X
Nutrition
WINUF
Indication : Nutritional Nutrition
Ingredient : Dextrin/Amino acid/Lipid emulsion, 3 Chamber system
Volume : 1085mL, 1435 mL, 1820mL, 1450mL, 2020mL
Packing material : Non-PVC plastic bag
Everamin injection
Indication : Nutritional Nutrition
Ingredient : amino acid (glycine, arginine, isoleucine, etc.)
Volume : 100/250mL
Packing material : Non-PVC plastic bag
Acetapen injection
Indication : Pain and fever
Ingredient : Acetaminophen 10mg
Volume : 100mL
Packing material : Non-PVC plastic bag
Levetiram injection
Indication : Anticonvulsants
Ingredient : Levitracetam 1000mg
Volume : 110mL
Packing material : Non-PVC plastic bag